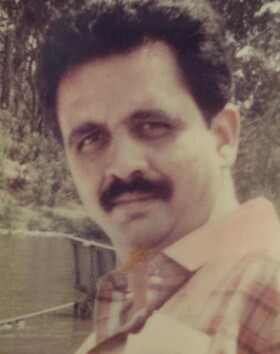 Dr Suhrid Tembe
(29th Nov 1961 – 15th Nov 1993)
Born in Sangali to a Maharashtrian family, subsequently moved to Jamanagar, Gujarat. Dr Tembe did his schooling in St Xaviers and completed his medical studies in M. P. Shah Medical College, Jamnagar and worked as Asst Professor at Irwin Hospital, Jamnagar in the Department of General Surgery.
The superb surgeon within him made him serve the poor and suffering patients endlessly for days together, losing count of his health, food and rest. A bold surgeon, he was always on his feet, had an eagle's eye and a lion's heart, but yet was soft-spoken and sympathetic.
To continue his rigorous efforts of helping needy patients, a small entity is formed by few friends and family. "Suhrid" – a friend (as Lord Krishna was addressed in Shrimad Bhagwat Geeta) – was found to be the most apt name for such an organization.