Suhrid Foundation kicked-off its first project towards addressing of undernourishment in children in rural areas. Janathepada was the first school where this project was kicked off. This project was taken up with a view that children get required nutrients through regular diet than by way of medicines. This is done by way of enriching the existing daily mid-day meal in schools.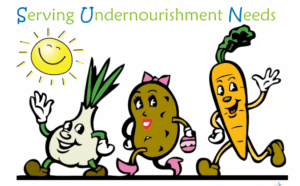 Nutritional aspect of the project
Detailed weekly diet is prescribed by expert nutritionist to school authorities. Special care is taken to ensure that the mid-day meal given to children is further enriched with essential nutrients such as  vitamins, iron, proteins. This is done by including readily and regularly available ingredients in the daily diet which has been missing earlier such as:
Nachani (calcium and iron) and Jaggery (iron)
Vegetables such as Spinach, carrots, tomatoes
Fruits such as Guava (iron), Papaya, Banana (calcium)
Pulses such as mung dal or green gram, muth dal or red gram
Financial aspect of the project
Part of nutrition-enrichment project is requested to be funded by parents of the children from the scholarship which they get from the Government of Maharashtra. The remaining part is funded by Suhrid Foundation. This partial funding from the parents is with a view to maintain ownership in the project and also retain self-respect among the parents. Parents would be paying only Re 1 towards the daily meal cost – and rest would be funded by Suhrid Foundation.

Following are the images of the diet given to children earlier alongside the sample revised diet for the children. With due respect to school authorities and also Government of Maharashtra, in the available budget, only this much was feasible earlier.

As we understand from teachers of the school, some kids who used to avoid meals earlier, have started being regular in having meals given at the school.

Sample Diet Plan Click this button to see the sample diet plan which is designed by qualified dietician in consultation with doctors, This is implemented in schools supported by Suhrid Foundation in this project.

Suhrid Foundation is very happy with this change. We are thinking of working out these schemes in a manner where interested patrons can fund these projects and participate in a cause to fight against malnutrition in the country. Please refer our donation page for more details.